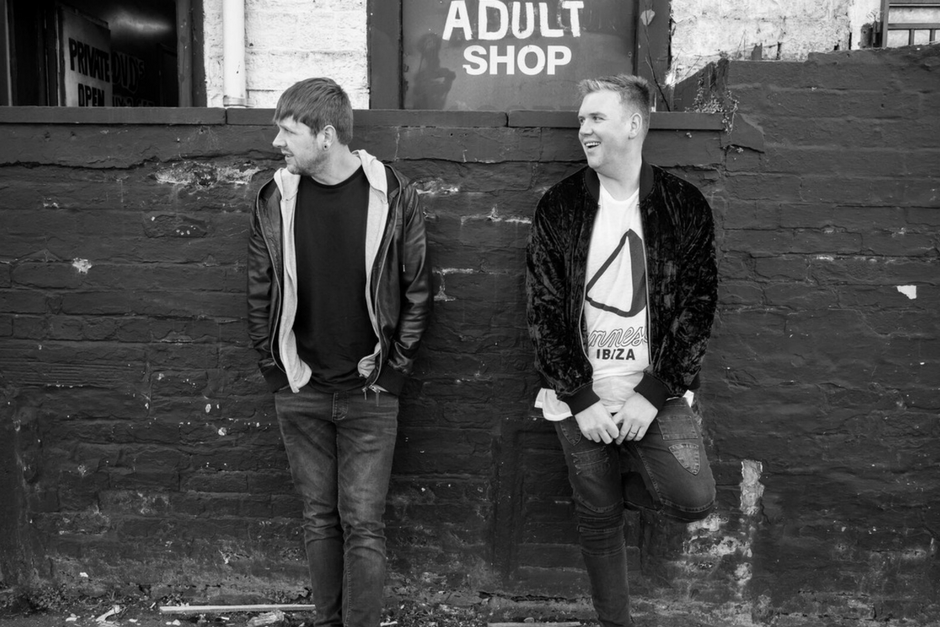 Vibe Killers shares ten records with their favourite artworks
Brothers springing straight out of the streets of Burnley, both Mark and Mickey Horsey have turned heads throughout the electronic musical realm since their rebirth under a new banner back in 2014. Such drive and determination have seen them gain support from big names including Hot Since 82, Loco Dice, Richy Ahmed, Jamie Jones, wAFF and more.
Ahead of their latest release, the boys shared ten albums with killer artworks!
1. Sasha / Emerson – Scorchio
"We grew up with this tune and bought the vinyl, and we still drop it now and again if the time is right. Love the artwork, I think I read it's Ibiza Airport, so sticking the vinyl on and looking at the cover definitely gave us thoughts of the White Isle!"
Oasis – My Big Mouth
"Another track which was a big part of our official soundtrackwhilst growing up,haha! The album cover is mint, the Rolls Royce in the swimming pool killed it. These guys just didn't give a f**k haha"
Vibe Killers – Means of Escape
"This was one of the biggest moments of our career to date. We had done a remix for Knee Deep In Sound which Daley (Hot Since 82) really liked. He got in touch for some original bits and took this one for a VA. This is such a sick label to be involved with and we're really happy with how the track came out too. We've always been a fan of the label's branding and the artwork for this release is wicked".
Kendrick Lamar – Swimming Pools
"This is taken off the Good Kid Mad City album which is my favourite of his. I was lucky enough to see him perform this live in Manchester in February, so sick! The artwork looks like it's pulled from the streets of Compton".
Vibe Killers – Favelas
"Probably a bit bias here haha, but Favelas is the first track on our new label, so it's a bit special. We asked the graphic designer to come up with something that relates to the Favelas and Brazil, and in the style of our label logo which is traditional tattoo style – and he nailed it!"
Max Chapman – La fiesta
"We literally always play one of Max's tracks when we play out, Hot Creations is such a sick label and check the artwork out –mint as!"
Eminem – Slim Shady LP
"The whole thing is mint. I remember this being released and was like 'wtf is this?' and was instantly hooked. It's still fresh now. The album artwork is so cool too – checkthe full moon and corpse in the boot, if you listen to the album there's a rap about this. Classic Eminem at his best".
Vibe Killers – Violator
"How can we not put our release on Jamie Jones' label on this list? A lot of work behind the scenes went on for this release to come out, so it was a big moment when the artwork came through with our name on it!"
2 PAC – Al Etez One Me
"This is my favourite 2 Pac album. Look at him on the front of the album, straight G! I like the story behind this one, where Suge Knight paid Pac's bail money to be released from jail, then 2 Pac had to make 3 albums for Death Row as part of the deal. This is the first one".
Nas – Illmatic
"It's hard to pick our favourite album of all time, but this is definitely up there and Nasty Nas at his best. Every track on the album is sick, and I like how he keeps the same theme for the cover art across every album. If you've not listened to this album, then please do. I'm actually putting it on now as we speak haha".