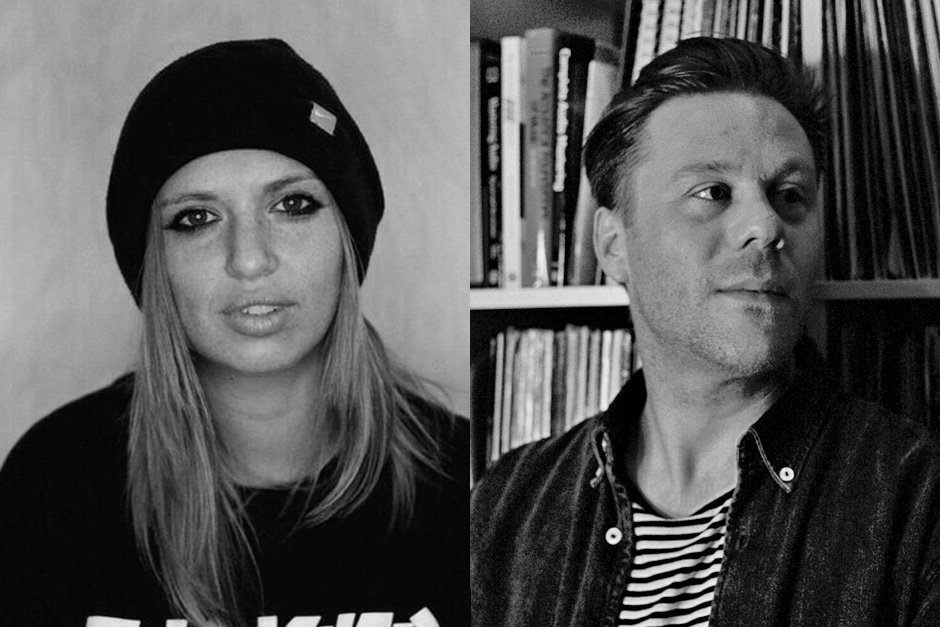 10 Tracks that inspired Parasol Culture first release
This summer Tom Bulwer launched Parasol Culture, a vinyl only imprint, focusing on quality house and techno, with a tinge of "it's a London thing". Dutch born Tom came to London as a UK garage DJ working up his way the ranks of pirate radio stations (Freek FM, Unknown FM), to producing and working with UK garage legend Karl "Tuff Enuff" Brown.
This year Tom is focusing on TB Audio, his analogue mastering studio in East London, and producing music on the deeper side of house and techno as a solo artist. Tom has released on labels such as Nu Faze, !K7 and Signatune Records. He also regularly writes with long term partner in crime Anna Wall under their own names and under their moniker casse.
The first Parasol Culture release is the output of Tom and Anna's winter months under the same roof and in his studio in Hackney Wick. 2017 also sees Tom start a new venture with Dexter Kane (murmur, Get Physical, Fear of Flying), aptly named, Alternate Facts; a vinyl only label and free party series; wax and stacks, party over profit, power to the people.
Here's 10 tracks that inspired the first release of the label.
Anna Wall's inspirations
1. 2 Bit Crew – A1 (2 Bit Crew Recordings)
"There's some seriously amazing output coming out of Denmark and I felt like I'd struck gold when discovered 2 Bit Crew. I was obsessed by this record and it was a lovely addition to my sets; those scattery detuned claps do it for me every time. Although our track turned out a hell of a lot grittier it was definitely inspiration for starting 'Definition'."
2. Basic Channel – Phylyps Trak II/II (Basic Channel)
"Anything to do with the dubbed outside of things from the originators Maurizio, Rhythm & Sound, Basic Channel I love. Continuously evolving stabs and tight as hell solid grooves; I forget that this tune is over 13 minutes long as I always get lost in it. For the stabs in 'Definition' we tweaked them with various different delays using Tom's Space echo."
3. Boo Williams – Day & Night (Residual Records)
"Legends like Boo are the masters that I look up to and produce the sounds I would love to be able to emulate one day. It doesn't matter how old his tracks are they always sound slamming. His synth-lines are always recognisable and tracks like 'Day & Night' are a perfect mixture of beautiful melodies but also driven by subtle acid lines."
4. Annette – Dream 17 (Deconstruction)
"Dreamy acid house like this was what inspired 'Sunday/Monday' I love the twisted chime and whistle samples and hypnotic bassline. You can't have a rave-inspired classic like this without an obligatory 808 cowbell too."
5. Jail Break – Mentality (Catt Records)
"This was also the kind of tip I was on when I started making 'Sunday/Monday', with those retro 80s drum sequences. This is an understated classic that still sounds ace today, a solid Chicago house staple." 
Tom Bulwer's Inspirations
6. Tuff Jam [i! Records] – Key Dub (Version 99)
"Karl "Tuff Enuff" Brown was the reason I got into electronic music. I think I have most of the records he has produced in my collection but it's this Key Dub that always brings back the essence of his production style and vibe. When you see him work in the studio it's like seeing him DJ, he feels it right down to every note and drum hit. Badboy. Definitely an inspiration to "It's a London Thing"." 
7. Cab Drivers – Bon Bon (Cabinet Records)
"Cab Drivers are the boob to my sweet milk. I can't get enough of their sound and feel their production techniques and gear choices have been a huge inspiration to me. Bon Bon managed to catch me out on some great nights. They are the masters of subtly lifting things up just at the right moment, all to beautifully bassline driven TR909 grooves. The way "Purple Love" was recorded was in a similar "jam" style that Cab Drivers do; record at good 20-30 minutes of material and then edit down to a 7-8min track."
8. iO (Mullen) – Airflow (Memoria)
"iO (Mulen) has the formula. I've been collecting a lot of his records, under different alias's recently. The driving groovy drums and deep ever evolving synth and pad works are all so on point for me. He's definitely on top of his game at the moment."
9. Hostom 01 – A1 
"The man behind these records is someone I look up to greatly for some of the best grooves in the business. He's also part of yoyaku who have been unstoppable recently in terms releasing proper quality underground music."
10. Instinct 01
"The man behind the music on this may have been a back2basics resident now residing in Berlin. This record fantastically catches the vibes going into Alternate Facts sets at the moment. Minimal House with a tinge of "It's a London thing".
Follow Tom & Anna: