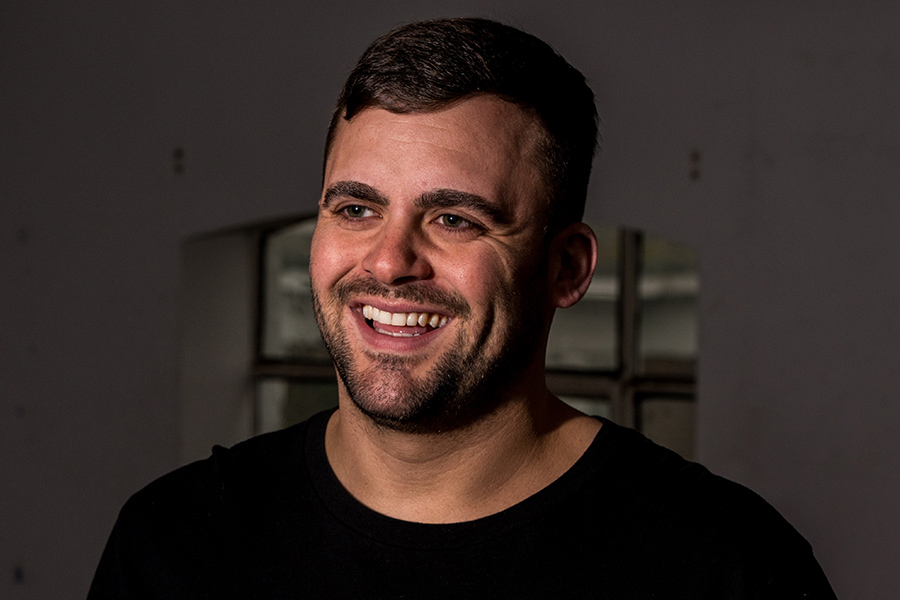 Max Chapman's 'On The Road' playlist
Since 2011 Max Chapman has taken on a journey of energy, creativity and unconditional passion and even bagged himself an overall number one on Beatport.
It's this passion that has been the drive and motivation behind Max's flawless production, extensive versatility, and limitless capabilities. Here he shares with us a very personal playlist that he titles "On The Road". We hope you enjoy his selection.
1. Nathan Fake – The Sky Was Pink (James Holden Remix)(Border Community)
"This tune is literally my favourite record ever made. I don't think a record has ever come close to it in my opinion. It's amazing at any time, mid set, especially at the end and even travelling."
2. Phil Collins – In The Air Tonight (Atlantic)
"I love this tune, it has such a sad story and so much emotion in it's such a wicked track even when the drums are out. Everyone knows why this tune is a tune, it's when the drums drop!"
3. Jamie Trench – Juicy (Music is Love)
"Love this track, it's a proper party starter but also a real mood lifter when you are on the move, I haven't played it in a while but I think I'm going to drop it very soon!"
4. Oxia – Whole Life (8Bit)
"I remember going to Fuse at 93 feet east in 2008/9 and hearing this for the first time. It's been one of my favourite records ever since and I still don't know what on earth the vocal is saying!"
5. Skream – You know, right? (Crosstown Rebels)
"When I first heard this track I though it was really old and that I had heard it a million times, it has such a timeless feel to it yet it's a pretty new record. The vocal is unreal and combine it with that lead that rolls along throughout, not to mention that bassline! Unreal tune."
6. Skepta & JME on BBC 1Xtra
"This is just a two minute live clip from 1xtra but I absolutely love it. I listened to it until I knew every word and I have definitely listened to it over 200 times. I'm not a huge fan of grime but I love the lyrics here."
7. wAFF – Space Invadaz 
"This track for me is the best track wAFF has ever made and I'm lucky enough to have released it on my own label, Resonance Records. It's a massive club tune but I don't find it hard to listen to on the move at all."
8. NWA – Express Yourself (Ruthless Records)
"How can you not like this record? It's definitely one of my favourite tracks from that era, for me it's something you would never expect from NWA but they absolutely smacked it!"
9. Chaka Khan – Ain't Nobody (Warner Bros)
"This tune is up there with the best! I'm actually going to see her at the o2 on the 12 of July with the Mrs. She reckons this is going to be our first dance when we tie the knot – I have no objections!"
10. Luther Vandross – Dance With My Father (J Records)
"We had this track played at my Father's funeral and its obvious why from the title, but he actually chose this track because it clearly broke his heart losing his Father too. He was lucky and got about 80 years out of his Dad, whereas I only got 26. It's a beautiful reminder of my old man."
11. Azari & III – Hungry For The Power (Jamie Jones Remix)(Turbo Recordings)
"Yeah I said it! absolutely love this record, it actually annoys me that you get blasted for being cheesy if you play it, or I'd probably play it every set! Haha! The first time I went to Parklife he dropped it and I've never to this day seen a reaction like it!"
Follow Max Chapman: