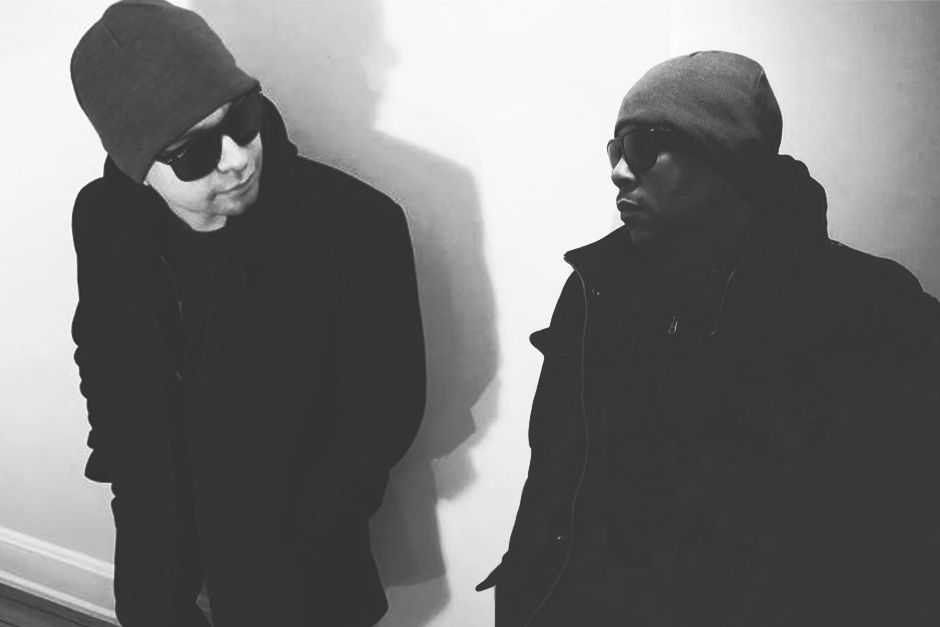 Derreuq and Ydentiti Crisis share the tracks that influenced their latest release, 'Polarity'
Derreuq and Ydentiti Crisis teamed up 6 years ago with goals aimed towards mutual growth, touching the hearts of crowds, expressing emotion with their unique sets, forming a creative family, and so bringing a method of musical nonconformity packed with persistence across the industry.
Their latest release 'Polarity' EP is the result of one year of mistakes, learning and self-reflection. A journey into finding their "sound" and presenting it as best as they possibly could. Discover the tracks that shaped their taste and production skills.
Download 'Polarity' EP: http://bit.ly/2GyZJ5e
Derreuq
1. Peter Gabriel – The Rhythm of the Heat
"Every time I hear this I get mesmerized by the haunting vocals and the ambient droning. Later in this song, the tribal rhythm takes you on a journey through Africa. This song is a constant inspiration in my music. You can hear it in the track "Wait For Me" on our Polarity EP."
2. Genesis – Lambs Lie Down On Broadway
"A cross of progressive rock, jazz and classical music, this album takes you on a musical journey like no other. This is storytelling at its finest!! This album pretty much sets the stage for my DJ Set… Instead of playing track for track, I like to give you a story, something to take away from it when you listen. Making it memorable is the key."
3. Martin Stemming – Funk Worm
"Repetitive ear worm guitar and heavy deep pad that make you want to put on your finest 70's gear and soul train line dance. Not over done just right in my opinion and that's how I try to write my tracks in the lab. Love this track."
4. Kevin Yost – If She Only Knew 
"Smooth sailing on this one… this definitely is one of the first tracks I played when I started diving into the realm of deep house. It perfectly fit to the venue I was playing at the time. What stood out to me was the feeling of it being an all out jam session. Very similar to how we work in the studio now. Turn on the gear and go."
5. Jonas Kopp – Resdel
"One of my all time favorites to listen to and play. The stabs and the kick just hit you.
Makes you just want to hop on a plane and go to a Detroit Underground party. This track feels pretty organic and definitely plays a part in the way I produce now. All that swing, I can see Cab Calloway swinging to this in my head… yeah love this track."
Ydentiti Crisis:
1. – Malarone – Linea Aspera 
"I absolutely fell in love with this track and the duo behind it the moment I heard it. The beautiful haunting vocals by Alison Lewis layered over the rising and falling of the ARP. Simple electronic drum pattern with an emphasis on the highs by Ryan Ambridge. This tune definitely got me through some dark nights. They have reissued their old music via Bandcamp this year but it's unfortunate the group isn't active anymore."
2. Nicolas Jaar – El Bandido
"El Bandido, what can I say. Well I recall around 2013 first hearing Jaar breaking out and I was able to catch his live set in Detroit that year. This song has everything I love and definitely can relate to. Raw vocals over a wide ranging sonic palette. Plus he is Chilean and I am of Chilean and Colombian background so it was nice to relate to the South American culture and hear the Spanish vocals slurred out over the raw grooves."
3. Damian Marley – It Was Written
"Did you know destruction of the flesh is not the ending to life? This song takes me back to highschool, sub-bass in the trunk, driving around in a 91 Acura Integra with the windows tinted, good friends, bit a smoke and just a bunch of young people trying to figure out who they are. Good times in a much simpler world."
4. Adam F – Circles
"Once in a while I used to go catch a drum & bass show here and there. The scene in the Washington D.C. area is a lot bigger than the House & Techno scene. The energy is always more exciting and I like to switch it up from time to time. This is just that classic cut that bridged electronic music with hip-hop to me."
5. Terrence Parker – Love's Got Me High (Jimpster Remix)
"The first electronic music I heard was early Tiësto, Paul Oakenfold, Armin Van Buuren, etc. As my taste started to expand, my thirst for different sounds and sub styles needed to be quenched. I started digging deeper and deeper and I found this timeless gem. The R&B style vocals of the original remixed à la Jimpster just oozes off summer love."
Download 'Polarity' EP: http://bit.ly/2GyZJ5e
Follow Ydentiti Crisis & Derreuq:
https://www.facebook.com/ydentiticrisismusicofficial
https://soundcloud.com/ydentiticrisis
https://www.facebook.com/Derreuq/