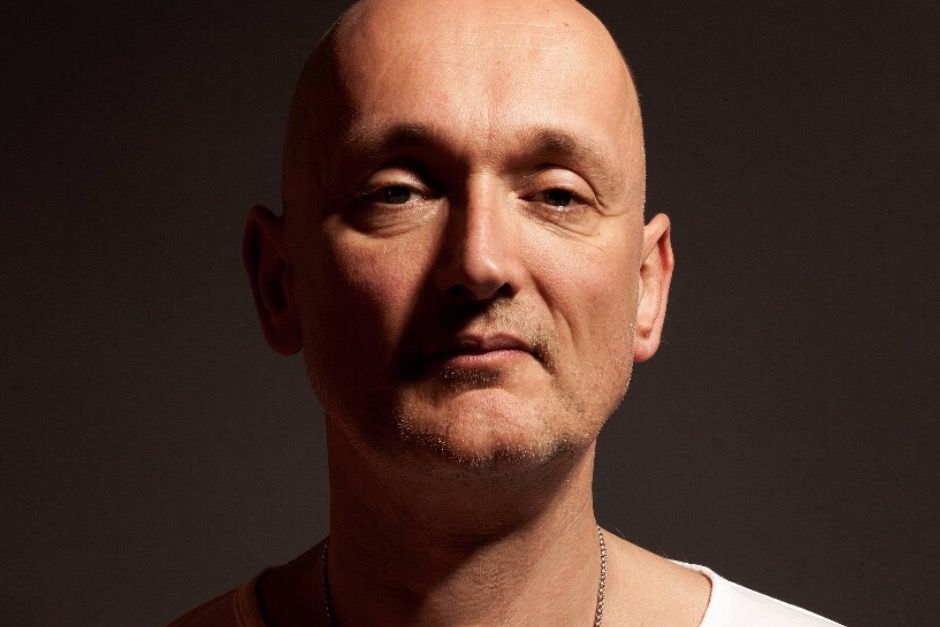 Tobi Neumann shares some of his favorite composers and music
Tobi Neumann was a late bloomer, but he made up for lost time in no time. The Munich native had a career producing commercial jingles and movie soundtracks, but a fateful trip to Berlin's Love Parade at the age of 33 changed the course of his life forever; it was there, he says, that he "became infected by electronic music."
From there on Tobi immersed himself in the scene, and his list of accolades swiftly grew: producer of seminal 'electroclash' artists Chicks on Speed and Miss Kittin, world-renowned house and techno DJ, and chart-topping remixer.
Ahead of the release of his latest remix on Item & Things Tobi has shared with us some of his favorite composers and tracks, as he mentions below:
"A choice of essential composers, albums, and works which influenced my musical life. Quite a wide choice I have to admit. I could easily mention another 100 albums and producers which influenced me. So please see this as a limited part of it."
1. Wolfgang Amadeus Mozart – The Magic Flute
"I grew up in Vienna, and my mother (music wise) was the main influencer in our family. Her taste was strictly classical. My first memory was the opera Zauberflöte from W.A.Mozart. I have heard it countless times at home from this large vinyl box with 5 or 6 records inside, which contained a big book with the lyrics, the background story and pictures. My mum also took us to the Wiener Staatsoper (the Vienna Opera House) to see the Magic Flute performance live. Until today, Mozart does something to my soul which is unique, it makes me fly away, and evokes both happy and sad emotions. It's like a flashback. Its amazing what he composed in his short life. A positive piece of music, so much related to Vienna and Salzburg during his time. Pure culture."
2. ABBA
"Even though we mainly had classical influences at home, we still had the radio, and the first pop music I discovered back in the 70's was ABBA. I instantly fell in love with Agnetha, I think she was my main teenage fan-love. For me, the way the ladies, Björn and Benny sing is still remarkable. Its crystal clear vocals, in 3 to 4 layers which are bright and amazing. Don't forget they didn't have anything like Antares, Autotune or Melodyne. Digital was far in the future at this time, they were just very talented songwriters and extremely well-educated singers."
3. The Beatles – White Album
"Besides Mozart for me, the most touching music composing-wise is the work of Lennon & Mc Cartney. Songwriting from another planet. Usually great bands have one genius who writes the songs. The Beatles had two, plus the also really talented Georg Harrison. My favorite album from them was written in their late period, around 1968, a long time after they stopped performing live."
4. Queen – Bohemian Rhapsody
"I was lucky enough to see Queen perform live twice. There was nobody like Freddy. For me the greatest Rock-performer of all times.Goosebumps guaranteed. They were also a band where all the four musicians wrote songs. The most successful one was "Another One Bites The Dust" written by Queen's bass-player John Deacon. In my ears, the most genius one is "Bohemian Rhapsody". Freddy Mercury wrote it and as he was not able to read or write a score, he used a special symbolic sheet where he tried to explain his composition to the other band members."
5. Brian Eno & David Byrne – My Life In The Bush Of Ghosts
"An after years of hearing Pop like Supertramp, Pink Floyd and Hard-Rock like Status Quo, Kiss, Black Sabbath etc.. in the early 80's I discovered the more advanced music of Brian Eno, Talking Heads, King Crimson and Robert Fripp. The album of Eno & Byrne stands out as it is the first album in history of music-production which used sampling. It means Eno had recordings of vocals on tape, and they wrote music for already existing recordings of vocals. As far as I know nobody ever has done that before. Brian Eno is a genius!"
6. Nina Hagen – Nina Hagen Band
"A German singer, who escaped from East to the West but was educated as a singer in Berlin East. She was Punk, sexual liberation, avant-garde and a master of voice acrobatics. A big influence in our teenage years. I know all the lyrics by heart. And the band she was in was really good as well!"
7. Frankie Goes To Hollywood – Welcome To The Pleasure Dome
"Trevor Horn, Trevor Horn, Trevor Horn!!! For me he is THE producer of the 80's. He definitely had the magic touch. Beside this master-piece "Welcome To The Pleasure Dome" he was responsible for many albums he produced for Grace Jones, Seal, ABC and countless other bands from the 80's and early 90's. Often he also made those superb extended versions of songs, like the title track of Frankie Goes To Hollywood which is 13:40. Somehow he went beyond the scope of a normal song-length already long time before Techno developed. I also added a clip from YouTube which is kind of an edit he made from Slave To The Rhythm from Grace Jones. You can hear how he used the mixing-console as an instrument to make this 'remix' of the original song-elements. He is an obsessed worker, mixer and arranger."
"I also wanted to add a second link of a kind of a remix he did of "Slave To The Rhythm" as below…"
8. Underworld – Second Toughest In The Infants
"This album switched me from more acoustic, pop- rock- and jazz-oriented music to House & Techno. A friend gave me the album on tape and I heard it on the fat sound-system in my Volvo at the time. I think it was in the Spring of 95. I drove around Munich 3 times on the ring-street just to hear the album again and again, it had a deep impact on me. The same year I went to Love Parade in Berlin for the first time and from this moment on I was addicted to straight kick-drum music and soon after I started to dee-jay. Amazing experience. Underworld was totally eclectic. They made you dance and fly, a super physical experience."
9. Rhythm & Sound – With The Artists
"Mark Ernestus and Moritz V. Oswald blew my mind. Almost the first Techno I came in touch with was Basic Channel and Maurizio.
This timeless, peaceful and elegant music of those guys also helped me to explain to my old friends what it is about this new love in my life. The compilations of Basic Channel, Mainstream, Maurizio, Rhythm & Sound and Burial Mix were the perfect present for people who didn't get it yet. They started with Techno, then became more House, then Dub and at the end of their partnership Dub-Reggae.
I think I never listened to an album so many times than this one, and still, I always listen to it, I'll never get tired of it. Also, it is a monument of great analog sound, still after more than 20 years, it blows everything away sound-wise. 2 true masters!"
10. Moodyman – Moodyman
"Although I'm not a fan of Kenny Dixon's attitude I have to say that this guy is such a great musician and House-producer. And of course the unquestioned master of sampling. Some people blame him for stealing music of others. In my opinio, he has the right to do it, as he combines his own ideas with sampling in a way nobody ever has done it before. His style goes to the core of deep House-Music, soulful, funky, weird, dirty and sexy. Full of inspiration and groove. Also, a nice album to hear again and again and again, my recommendation for the end of this special chart."
Tobi Neumann's next release will be his remix of Marc Houle's 'Failure' on Items & Things, which is released on the 19th January. Pre-order your copy here.
Follow Tobi Neumann: