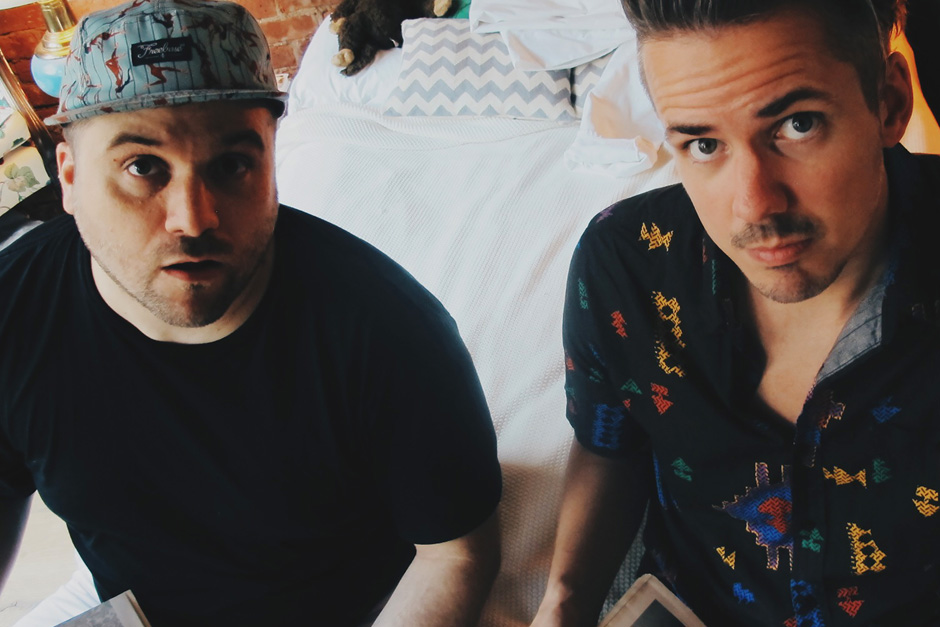 Walker & Royce Top 10 tracks that inspired their latest LP
Walker & Royce started when Sam and Gavin, having known each other in and out of the dance scene for years, finally began working together in 2011.
Crosstown Rebels boss Damian Lazarus noticed one of their very first releases. The result was the Crosstown Rebels EP "You're Not Welcome" and with that, Walker & Royce was launched into the dance music spotlight. Now they come up with their debut album titled 'Self Help' which comes out on October 20th. Here they share some tracks that inspired the production.
1. KiNK – Cloud Generator – Running Back
"It might not sound like it but this was a big influence on the bed that became "Role Models" on our album."
2. Claude VonStroke – Aundy – Dirtybird
""Best Track Ever" was partly influenced by this track. The arpeggios and echoey tropical sounds especially. We love the idea of these huge monster bass beats and this little happy thing floating on it."
3. Crystal Castles – Vietnam – Fiction Records
"(Sam) I don't know why I like this track so much. It seems to fly in the face of good production, it's all distorted and ramshackle but at the same time it's so basic and musical."
4. Christian Martin – Molar Roller – Trippy Ass Technologies
"This track is a series of giant buildups and this huge bass payoff, it's really original sounding."
5. Larry Heard presents Mr. White – The Sun Can't Compare – Alleviated Records
"We wanted to include this classic here since it's a big influence on our whole sound and outlook."
6. Tame Impala – The Less I Know the Better – Secret 7
"Not really an influence, just love this track."
7. Daniel Wang – Like Some Dream I Can't Stop Dreaming (Break Mix)
"This record really inspires us to let go and be weird, reminding us that music doesn't always have to make sense."
8. Gus Gus – Purple (Sasha v The Light Remix)
"Full trance!! we love this track today, never get sick of this sound."
9. BICEP – Orca – Ninja Tune
"New one from Bicep, like a continuation of the melodic Sasha/The Light sound above, so happy people are revisiting this sound and doing it well."
10. Michael Meds – Jackin Drunk – In House Records
"This one's been a staple in our sets for a few years now, no one ever seems to know it but it always works on the floor!"
Walker & Royce's 'Self Help' album will be out October 20th on Dirtybird.
Follow Walker & Royce: